We have been trusted by over 1000 customers
4,7/5
according to Google ratings
"We have been cooperating intensively with WXMEDIA since 2017. During this time, WXMEDIA proved to be an extremely flexible company and open to dialogue with the client. Our diverse inquiries always find a reliable answer, and WXMEDIA employees provide hints and experience… "
Filip Szmidt, Director of the Rainbow Academy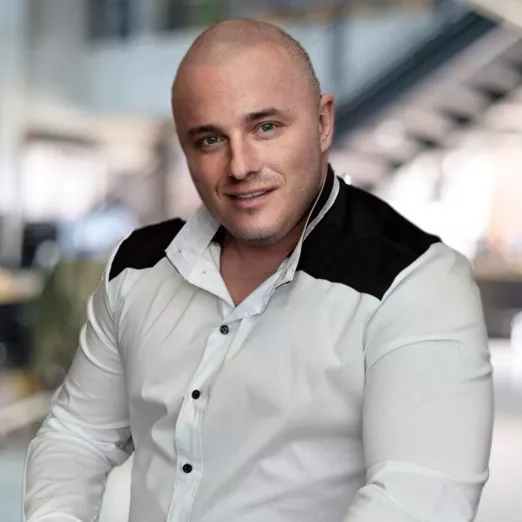 "What I appreciate the most about WXMEDIA is full professionalism and reliability! rnThe quality of materials is always at a high level. The team not only sells, but can advise and run the entire order quickly and efficiently"
Konrad Ganzke, Director of RPM Studio
#twarzeWX
We print for business since 2009
Our strength is a team of qualified, creative and energetic people who approach each task with great commitment.
Meet our team
We have our own machine park
thanks to which we are efficient and reliable in operation
We are a modern and flexible printing house
involved in every project, regardless of its complexity
#WXpartners
Cooperation that pays off
We have been cooperating intensively with WXMEDIA since 2017. During this time, WXMEDIA proved to be an extremely flexible company and open to dialogue with the client. Our diverse inquiries always find a reliable answer, and WXMEDIA employees provide hints and experience. I recommend WXMEDIA as a responsible and reliable partner in every topic related to the production of prints, creating advertising materials or company gadgets.
Filip Szmidt, Director of Rainbow Academy
What I appreciate the most about WXMEDIA is full professionalism and reliability! rnThe quality of materials is always at a high level. The team not only sells, but can advise and run the entire order quickly and efficiently
Konrad Ganzke, Director of RPM Studio
I recommend WXMEDIA with eyes closed. Contact and flexible gentlemen. They approached the subject professionally and professionally. They offered me some obvious things. Great print quality and punctuality. I trust them. It's a really good brand!
Izabela K.